ALMAR Container Group (Pty) Ltd Verified Member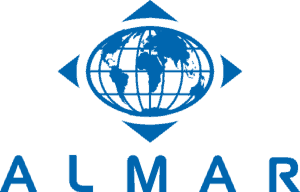 At Almar we believe it's important to know why we do what we do, not just knowing what we do. So why do we come to work in the morning, it's simple:
"To be the best we can be in every situation, overcoming challenges and achieving together."
This simple phrase embodies our passion for teamwork, consistency and a solution driven focus in everything we do.
OUR STORY
In 1988, Alistair Forbes founded Almar Container Group, not only to lease and trade shipping containers but to help his customers fulfill their unique needs and goals. Since then, Almar has grown into a successful organisation with international offices, servicing multiple industries. Looking back, we are proud of what we have achieved, and what we have done for the container industry through our innovative technology and customer service.
Our proudest accomplishment, however, is not that we are a respected leader in the global container industry, or that we are a supplier and employer of choice for many, but we are most proud of the fact that, through it all, we have not lost sight of Almar's humble beginnings and main priority: the success of our customers.
SOUTH AFRICA (HEAD OFFICE)
ALMAR Container Group (Pty) Ltd
The Quarterdeck
Level 1, 69 Richefond Circle
Ridgeside Office Park
Umhlanga Rocks, Durban, 4321
South Africa
Email: sales.za@almar.co.za
Tel: +27 31 561 6767
(National Stock Holding across JHB / CPT / DBN and PE)